Submitted by

admin

on Wed, 23/09/2015 - 12:18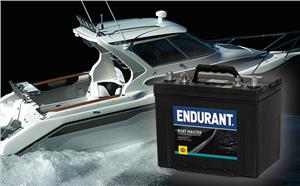 New Zealand's most extensive range of market leading marine engine starting and deep cycle batteries will be on display in booth 325, Thursday 24th until Sunday 28th September at Auckland's Viaduct Harbour. 
The experienced team behind the brands, HCB Technologies Ltd, will be on hand to discuss your vessel's battery system and offer expert advice for an improved life afloat.
From Hella Endurant, New Zealand's most respected marine power, to world leading Lifeline US military grade AGM battery technology, HCB is a proven supplier to marine electricians, resellers, boat builders and commercial operators. Click here for details on the show.